Meet Jenny Smith a separation and divorce coach
Creative Folk, Entrepreneurs | March 1, 2018
We are on the quest to interview business owners over the age of 60. This week we head to Brisbane and chat with Jenny Smith who is founder of  the Divorced Women's Club.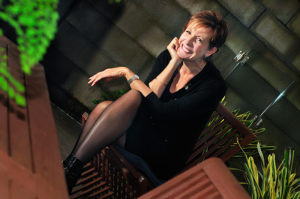 Can you tell us a little about your business and what you do?
I work with women coping with personal change at all stages of the divorce process to ensure they have the resources to manage themselves and the uncertainly most people experience throughout the divorce process and life after divorce.
Success for my clients is built on a framework integrating all the elements critical to ensuring they have the ability to think and behave in a rational manner, develop self-awareness, simple and easy to use processes to avoid overwhelm, manage emotional triggers and easily step into a confident and calm state in difficult and challenging circumstances.
I also help build their dedicated team of Professionals; attend meetings with Lawyers, Financial Advisors and provide written and verbal communication assistance.
Divorce impacts women on many different levels and I know the difference it makes when they have a safe and supportive community to share their experiences and creating this community was one of the first things I did when I started the Divorced Women's Club.
Life after divorce creates another difficulty for many women (no direction, self-worth and self-belief about what the future holds for them, feeling powerless, financial issues, and fear around stepping back into the dating world. I have my first Life After Divorce workshop kicking off in February to address many of these concerns.
The Divorced Women's Club University is an online education portal, one program up and running with more to come over the next couple of years.
What were some of the struggles you faced when you first started?
Getting my head back into Technology and Social Media Not really knowing what the hell I was doing, making things up as I went along. Stepping out of my comfort zone time after time for radio and television interviews and commentary. Failing to achieve many of the things I set out to do. Lack of financial resources to get things off the ground.
What are some of the most important lessons you have learnt in life?
There is no knight in shining armor who is coming to save us. It's Ok to ask for help, I still struggle with this one.
Most of us have a dream or a desire to do something, to make a difference in some way, it's unique to every single one of us and I believe it's important for us to follow that inner voice. I guess I would sum that up as 'do what makes YOU happy,' regardless of what other people might say or thing.
Finally, we are stronger and far more resourceful than we ever realize and it is through adversity that we become who we really are.
What motivates you to keep working after 60?
There is no motivation – it is simply that I still have many things I want to achieve in my business, I'm fit and healthy, I don't feel that age is relevant to anything we want to do in life, and to be honest I feel like I'm just warming up. I also spend most of my time with people who are 20 to 30 years younger than me both socially and in the work environment. The learning never stops.
What do you like most about having your own business?
I can create and deliver my own products and services. My hours and time are my own to spend doing what I want to do. The mental challenges, creating new courses, writing. The best thing I love about having my own business is that I am making a difference in people's lives, whether in an Instagram post, a blog post, working with clients or supporting my community.
What advice would you give to the younger generation?
Never let the fear of failure or other peoples' opinions about what you 'should' do with your life stop you from doing what you want to do.
Your success is based on your version of what you want to do, and it might take venturing down many different paths before you find that something that really lights up you.
It's the journey and who you become that is the best part.
If you could jump into a time machine what era would you visit and why?
Definitely, into the future and see the amazing developments that technology has made and whether my hope for a peaceful world has indeed become possible.
Anything else you would like to add?
I don't believe there is anything special about older women starting or still running their businesses. Many older women who have spent years working are now contributing in some way to the lives of their families, their grandchildren and their communities in meaningful ways.